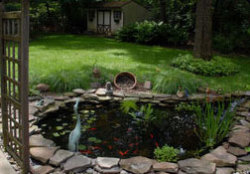 Attractive landscaping can make a big difference in how your residential or commercial property looks, not to mention the fact that it can up your property value. If you're interested in improving the appearance of your yard, then hiring landscape contractors is a great way to do so. Fortunately, Mark Douglas Lawncare Inc. is here to meet all your landscape needs. From keeping your grass mowed to removing pesky unwanted trees and helping your plants flourish, I have what it takes to ensure that you end up with beautiful lawn landscaping that others will admire. Call me today to learn more about your options for yard landscaping and to discuss your needs!
Offering meticulous attention to detail and top-quality results, Mark Douglas Lawncare is the name you can trust among Venice-area landscapers. No matter what type of landscaping services you're looking for, you can rest assured that I'll be able to help you achieve the yard or garden of your dreams. I offer a wide range of landscaping and lawn maintenance services designed to keep your property looking its best, including mowing, tree removal, landscape design, and more!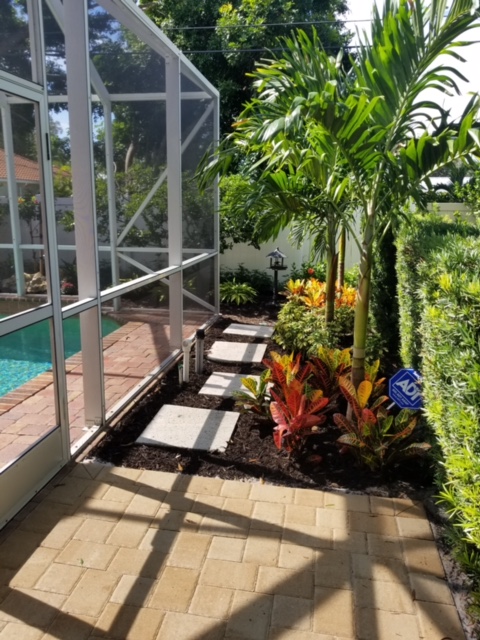 With my expert help, you'll be able to significantly improve the appearance of your residential or commercial landscape, making your property attractive and inviting. Unlike most landscape contractors out there who provide cookie-cutter service for every lawn they do, I'll take your specific needs into account when offering you lawn or garden landscape services. Also, I'm fully licensed and insured, so you can have complete faith in my landscaping services when you hire me to improve the look of your lawn.
Landscape Design
When it comes to the beauty of your property, the right landscape design can make all the difference. If you're looking for landscapers to help give your yard a beautiful new layout or feature, Mark Douglas Lawncare is here to help. I have more than 24 years of experience with lawn and garden landscape design, and that means you can count on me to provide you with a flawless design that will meet your needs. When you hire me as your landscaper, I'll come to your home or place of business and work with you to come up with the right look for your property. Whether you already have a vision of the perfect landscaping in your head or you're at a loss as to what to do to improve the appearance or function of your yard, I'll be able to lend you my expertise and help you achieve the landscape of your dreams. To learn more about the landscape services I offer, call or e-mail me today!